…I got done with my work here at Black Hole early (I come in on Wednesdays to do my weekend preview for the Free Press) and I still have half a beer so I'm gonna ramble on REM…
First off let me say that, for me, REM really ended when Bill Berry left the drum kit still, that doesn't lessen the impact. There is something sad about one of the most defining bands of my growing up calling it quits. When I was recently going over my university posters, I found no less than three REM posters (the highest poster to band ratio). So that right there should tell you something.
The funny thing is I remember when I first heard their music. Now as many of you know, there was a time back before the internet when you actually had to seek stuff. That meant reading zines and people sharing cassettes and usually looking in the import section of Sound Warehouse because, somehow, all the indie music ended up there. To my chagrin, REM was a band I'd been hearing about for a while but I'd never heard a note because their albums weren't stocked down in the suburbs so my first exposure to them was, of all places, Nickelodeon. Yes, Nickelodeon had some show called Livewire and seeing REM on there made a huge impression on me. Thankfully someone uploaded it to Youtube.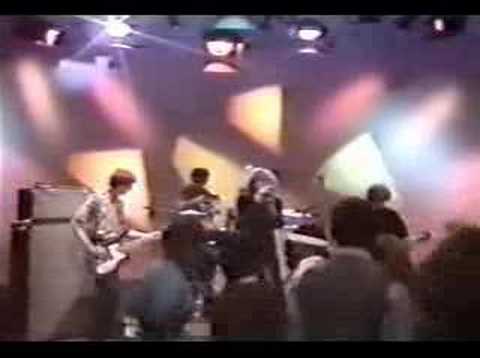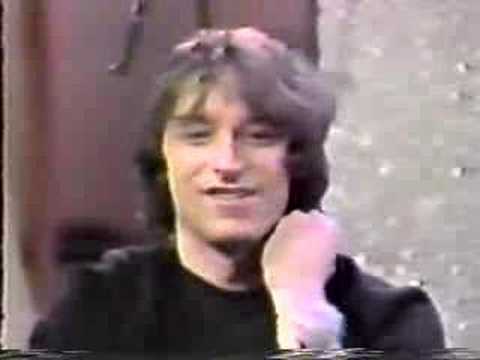 A few months later I finally got a copy of Reckoning and after that I was pretty much an REM junkie. As you can imagine, the IRS years are the best likely because that's what I grew up with. Murmur and Reckoning were records I learned backwards and forwards. I loved the messy charm of Fables of the Reconstruction and Life's Rich Pageant and the fun feel of Document and (their first album for Warner Brothers) Green.
It all kind of started to go south for me with Out of Time. To begin with, the album contained "Shiny Happy People" which I found to be insufferable and their biggest hit ever, "Losing My Religion" came from that same record and I can't stand it either – it always struck me as corny and overwrought. [What's funny about my hatred of that song is that "Everybody Hurts," from the next record, is likely just as corny and emo but I love that one. Go figure.] Something about Out of Time really seemed to lose what made the band great up until that point. The previous albums sounded like A BAND but, with that album, the production started to take over – the simplicity of those IRS albums was lost and while I'd seen them live a half dozen times (each time they put on a great show), after Out of Time, I never caught them live again. That's not to say I totally dropped off; there were a few tracks off of Automatic for the People that I liked and, for all its flaws, Monster did recapture some of the sloppy charm the band used to have but, by and large, I kind of tuned out and Berry's departure kind of sealed the deal.
A little side note, I actually got to briefly meet Peter Buck in Seattle at Terrastock years ago and, for me it was just this huge deal to shake his hand, exchange a few words, and thank him for being such a huge influence as a guitar player and he had this total "gee thanks" shrug that was very humble and human and that I think that is really the reason the band survived as long as it did – they pretty much never lost sight of just being people.
Anyhow, now with the band's demise, I'm kind of curious about those post Berry records. I really didn't give them much of a chance and maybe they are worth listening to. Maybe I'll use my E-music credits this month to look into those but I doubt they will have the same impact though as being some kid watching them on Nickelodeon.
Thanks guys, for some great music.
'preciate cha.